CoraRoc Coralbox 200
unique aquascape system
Lägg till en bevakning så meddelar vi dig så snart varan är i lager igen.
CoraRoc Coralbox 200
unique aquascape system
Very Unique system for aquascaping, only the imagination will limit the aquarist

Even "floating" reefs are possible.
Obs, färgen på infästnings punkt kan variera mellan grå eller vit, inget som påverkar slutresultat och allt blir täck med kalkalger.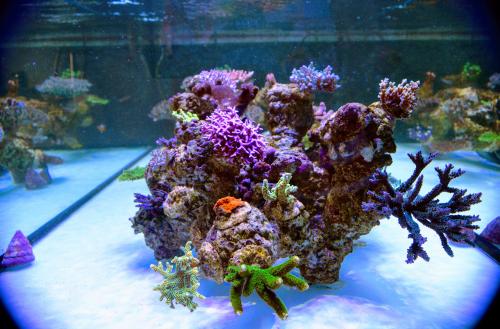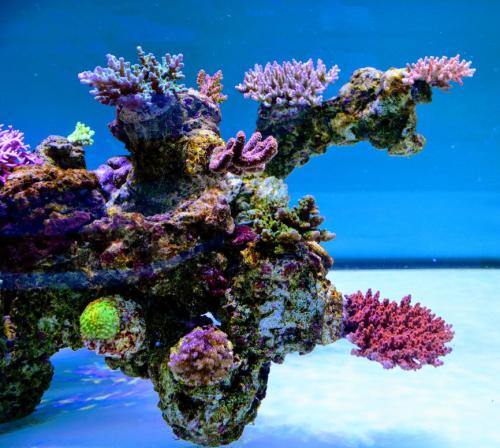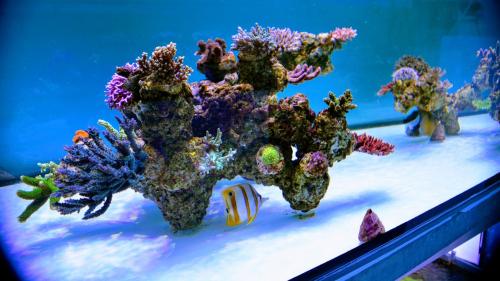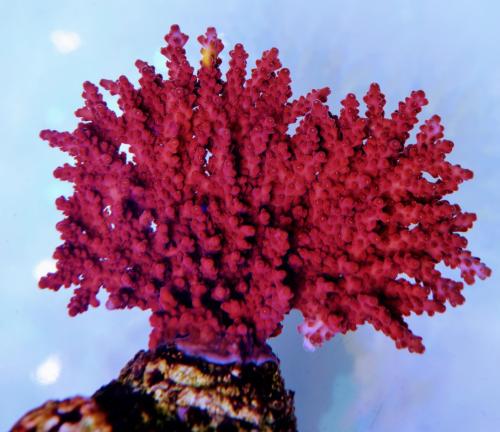 Parts are easily twisted together with your hands. Just twist until it stops.
If you like to disconnect two pieces just twist the opposite way. Normally the connector (AA5) will still sit put in one piece. Then just use the loose piece with a little gap (2-3mm) at the connection point and twist to loosen the connector. See the video above. Never use a plier or similar tool to loosen the connector.

Curing and cycling?
CoraroC parts are delivered fully cured. It means that the casted pieces are allowed to first dry for at least one month and then circulated in freshwater until we have a pH that shows the curing is done. This is in vats full of CoraroC and not to compare with a normal aqua scape in density.
There are many opionions on how to "cycle" a tank or maybe more correctly phrased "how to get a tank to mature". We know there are many different approaches to sucess so we will just breifly describe how we normally do it.
Starting up a new tank with CoraroC
We will normally scape the tank dry. If we use the glass holder GH-100 we will let the silicone cure for at least a week before use. After scape is done, we will fill RO-water. And then mix the salt in the system. We will add bacteria and some filter material (bacteria surface) for example Zeolith or products like Aquaforest Life Bio Fil or similar. If we have access to "clean" live rock/rubble we like to add a few small pieces in the CoraroC scape to speed up things. Normally we will start adding corals on day 2 or 3 to get the biology running. Clean up crew like day 3-7 and then fishes at last from day 7 and forward. We add fish slowly meaning a few small fishes in the beginning and then slowly increase with more and bigger fishes keeping the nutrient load in comparison with the maturing of the system.
We have found this way to work really well as long as you don´t add to many fish to fast.
Mature pieces of CoraroC dissembled
Note the very clean surface of the connection point. These pieces are from a one-year-old tank.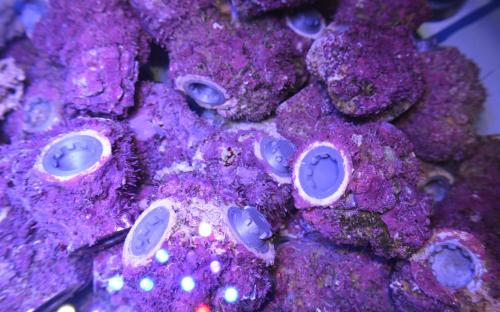 Adding CoraroC to an existing tank
As always with reef tanks changes must be made carefully and with some thought. CoraroC will not impact your parameters in a bad way but there are always effects of changes in a reef tank so take it slowly. If you just add a branch or smaller shelf it´s normally ok to just put the CoraroC pieces together outside the tank and then place them in your existing scape. If you add a lot of CoraroC (like replacing your existing acuascape) consider splitting the addition of CoraroC in two or three steps. The days or weeks between the steps will depend on where your reef is at the starting point and how your reef "react". One option is also to add pieces in your sump. It is best to connect pieces together while doing so to avoid tube worms etc. to build up on the connection points of CoraroC.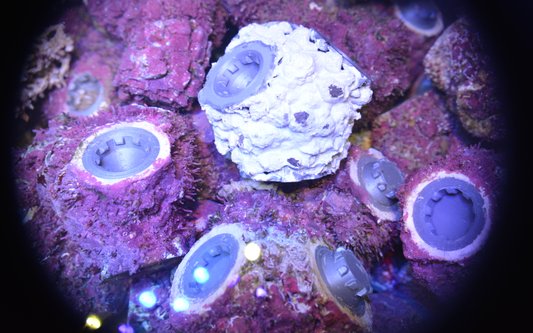 Mature pieces of CoraroC compared to new piece


Is CoraroC reefsafe?
Yes! We have used it in our tanks for several years now during development. Below is one example where you can read ICP-results however we think the best prof if something is reef safe is thriving corals and fish. We have never lost a fish in our CoraroC systems and we have clowns breeding on CoraroC regularly. We have kept sensitive corals in the scape like rare acroporas and gonioporas (bernardpora?) to give some examples.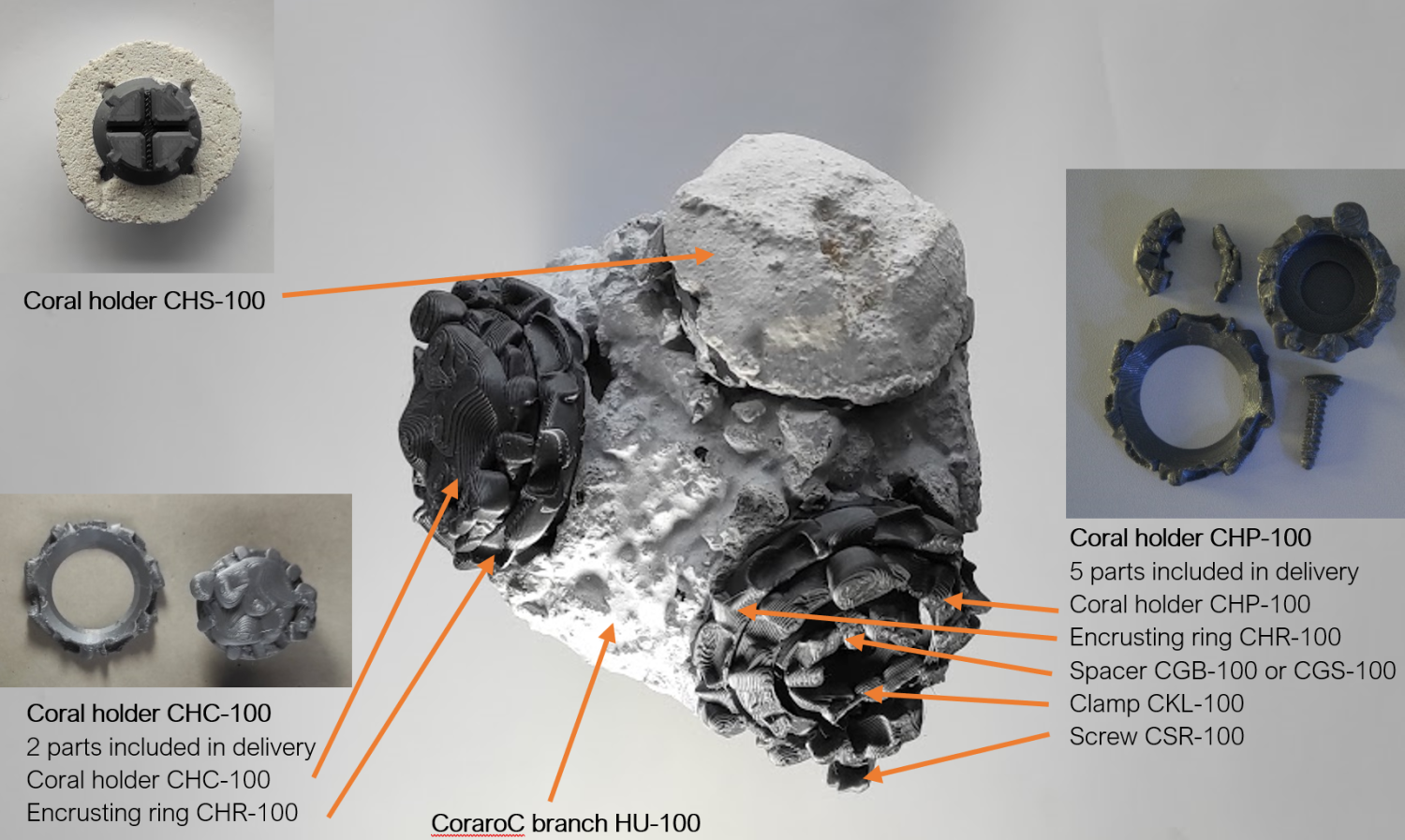 Coral holders

All holders fit directly in CoraroC branch HU and HUL as well as SA and SAL. It also fits to most common "egg crate" and "frag raster" so you can use it as a "normal" frag plug. The coral or coralline algae will in relatively short time encrust over the coral holder and you will have a very natural look of your reef. Below you will find the difference between them.
Coral holder CHS-100
Use CHS-100 to glue your corals like you would with traditional frag plugs. You can also use CHS-100 to just cover open connection points in the CoraroC system.
Coral holder CHC-100
This holder is like a printed traditional frag plug. Works with all types of encrusting corals. You can also use CHC-100 to just cover open connection points in the CoraroC system. CHC-100 always include the encrusting ring CHR-100 in delivery.
Coral holder CHP-100
This printed coral holder is our favourite. No need to glue frags or corals anymore. The spacer comes in two random sizes and work great with branching SPS -corals (even thin branching corals like Seriatopora and Acropora echinata and similar all the way down to ~3mm in diameter). Just tighten the screw and you will have a very secure mounting of your coral. If you like to mount a bigger coral or coral with thicker branches (15-20mm in diameter) like Stylopora, Acropora robusta and similar you just skip the spacer. If you trim the foot, it also works great to use for tabeling corals like Acropora efflorecens and Acropora solitaryensis and similar. It is no problem mount corals horizontally which normally is quite hard when using glue. Be a little bit careful to not tighten the screw to much when mounting corals with "soft" skeleton (for example Montipora digita) as you might squeeze the foot too much. It is also possible to use the holder with soft corals like Sarcophyton, Sinularia and simlilar. For encrusting corals like Montipora danae, Goniopora and similar where it is harder to "make" a foot we recommend using CHS-100 or CHC-100 and glue the coral.